Oilfield Consulting & Petroleum Services
for the Houston, TX Area & Beyond
At eSeis, we take pride in the wide range of drilling consultant services we offer to the Houston, TX area. With the help of our pore pressure prediction, seismic petrophysics and analysis, petroleum consulting, and other oilfield consulting services, you can enhance the efficiency of your operation. Below are more details of the products and services we offer. If you have any questions, do not hesitate to contact us for more information.
Attributes are geologically meaningful by distinguishing:

Porous sands
Tight sands
Laminated sands
Gas Presence

Relates to depositional facies
Reduce exploration tasks
Identify pay that is low amplitude
Identify by-passed pay
Quick turnaround time
Reduce cycle time
Easily scan large volumes of data for potential reservoirs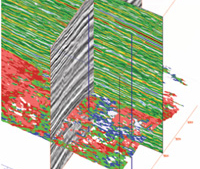 Pore Pressure variations volume from frequency attenuation
Detailed look at subtle variations in pressure
Allows interpretations of:

Sealing shales
Sealing faults
Migration pathways

Constraints on structural timing
Visualize the impact of geological structure on pore pressures
Plus all of the LithSeis® benefits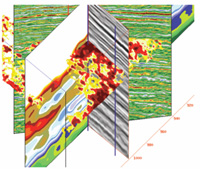 Pore Pressure volume from and Frequency Attenuation
Anticipate and prevent loss of returns and blowouts
Optimize drilling and casing program
Highlight potential shallow water flows
Increase drilling safety
Anticipate transition zones and potential kick zones
Identify:

Plumes
Pressure regressions
Centroid effects
Abnormal pressure containment zones

Plus all of the LithSeis® and QX® benefits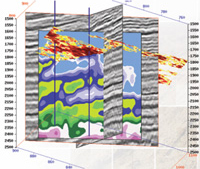 Pore Pressure from velocity
Pore Pressure from frequency
Lithology
Porosity
Fracture Gradient, shale and sand
Centroid Effects